A Shot in the Rain:  San Francisco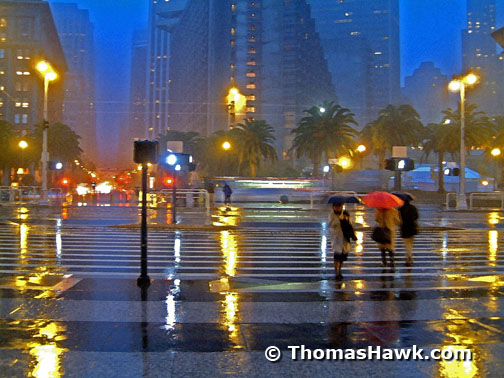 Photo by Thomas Hawk
A Rainy Day in ….San Francisco, CA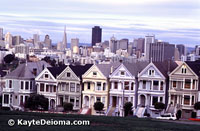 San Francisco is known more for its fog than rain. They do get their share of wet weather, but not as much as you might expect. With an average of 62 days of precipitation per year – most of those falling between November and March – they are well below the national average of 117.
My first half a dozen visits to San Francisco were spent outdoors, rain or shine. I just walked and walked, intent on discovering new vistas of the city. On my most recent trip, however, I discovered some great interior views I was missing. In this issue I explore both the indoor and outdoor sights at the Fine Art Museums of San Francisco: the de Young and the Legion of Honor. We'll spend some time playing antique carnival games at the Musee Mecanique at Fisherman's Wharf; and I'll take you to the country's longest running musical revue, Beach Blanket Babylon in North Beach. We'll pass a reflective hour walking the Labyrinths at Grace Cathedral in Going Solo, and keep the kids busy all day at the Zeum in the Kid Stuff section. So come on in out of the rain and prepare to have some fun.
Kayte Deioma
San Francisco Features:
For more rainy day San Francisco alternatives, check out the San Francisco Rainy Day Links page.