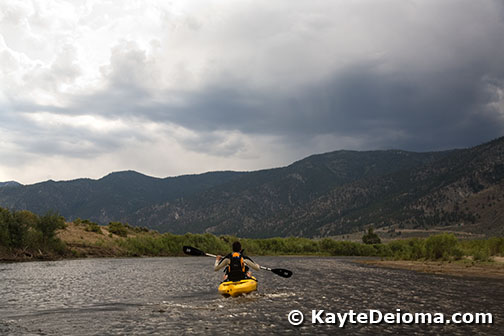 Kayaking on the Carson river.
Photo by Kayte Deioma
A Rainy Day in ….Reno
story and photos byKayte Deioma
The city of Reno, Nevada, best known for casinos and quickie divorces, has been remaking itself more in keeping with its adventurous surroundings and family values. While the casinos are still there and the divorces still available, the proximity to Lake Tahoe has fostered the expansion of every kind of outdoor activity imaginable, including a whitewater park on the Truckee river right through the center of town.
"The biggest little city in the world," as Reno calls itself, boasts 300 days of sunshine a year, perfect for such outdoor adventures, which is why people can be caught off guard when the weather decides to act up. While there is certainly more to do outdoors here than in, there are plenty of indoor options beyond the casinos to keep the whole family entertained.
Reno Features:
Kid Stuff:
Going Solo:
If You Go:
For more things to do in the rain in Reno, go to Reno Rainy Day Links.