A Shot in the Rain:  Pasadena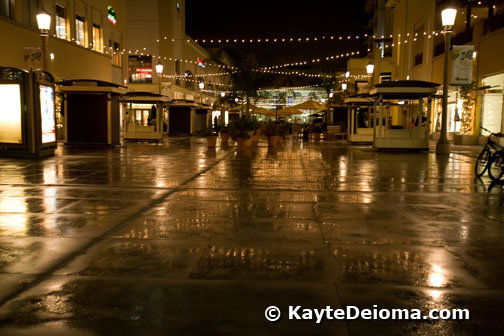 A Rainy Day in ….Pasadena, CA
As we come into the rainy season in Southern California, there is no shortage of places you could go to entertain yourself and the whole family on a rainy day in Pasadena. Although closer to downtown LA than some parts of the City of Los Angeles, Pasadena is not a suburb. It is a city in its own right with its own municipal government within Los Angeles County.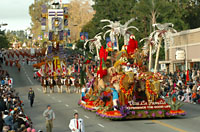 Pasadena is best known for the Rose Parade that fills the streets with colorful floats made of flowers and the Rose Bowl game which fills the stadium with college football teams on New Years Day. There are plenty of other sunny weather delights in the city. On a rainy day, or to escape the intense summer heat, you can choose from any number of Pasadena establishments of art, culture, fun and relaxation to escape indoors. This month we'll take a look at the private art collections of two Southern California Industrialists at the Norton Simon Museum and the Huntington Library, Art Collections and Botanical Gardens, and get an inside glimpse at the Jet Propulsion Laboratory where the Mars Rover program operates. Although there are things for children to enjoy at all of those venues, the Kidspace Museum is a place all their own. We'll wrap up this issue with a visit to the Gamble House in Going Solo.
Rose Parade photo courtesy of the Tournament of Roses
Pasadena Features:
NASA – Jet Propulsion Laboratory: The Universe and Beyond
Inside at the Huntington: The Huntington Library, Art Collections and Botanical Gardens
Kids Stuff:
Going Solo:
The Gamble House: A Craftsman Masterpiece
If You Go:
Pasadena: Hotels and Restaurants
For more rainy day Pasadena alternatives, check out the Rainy Day Links page.