A Rainy Day in …Detroit, MI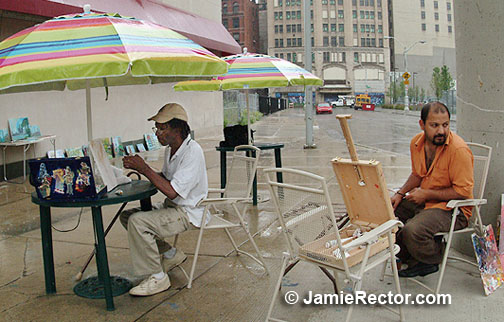 It seems that when many people think of Detroit, they think of a worn out, tired and rough city. Detroit has been given a bad rap over the years and it's certainly an over exaggeration. What I found is that Detroit is vibrant, electric and emerging from the rough times it's had.
Like any city, there are some rough spots. However, you really have no reason to wander into those areas any more than you do in your own city. Detroit offers citizens and tourists a diversity of culture, sports, arts, fine food and entertainment. Like anywhere you would opt to travel, you just need to have some common sense to have a safe and fulfilling trip. You will run out of time before you run out of things to see and do.
story by Jamie Rector
Detroit Features:
Kid Stuff:
Going Solo:
If You Go:
RainyDay Links: