A Shot in the Rain: Berlin, Germany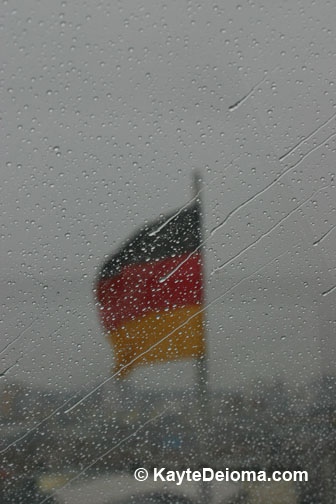 Best known as the city divided after the Second World War… by the conquerors, by doctrine and by a big ugly wall designed to keep the residents on the East from defecting to the West, Berlin is doing its best to regain its pre-war position as an international capitol. Revamped palaces, shiny new world-class museums, architecture from the middle ages through the iron curtain to the new age, clubbing from funky to chic to A-list-only and of course plenty for shoppers from come-as-you-are outdoor flea markets to look-but-don't-touch designer boutiques.
Sitting outside in a Biergarten, dining at an outdoor restaurant on the Gendarmemarkt, a river cruise on the Spree or a walking tour of the historic Nikolei Quarter are all great things to do in Berlin on a clear day. But with an average of 13 days of rain per month, there's a good chance that if you stay a couple days in Berlin you might run into a few showers.
On a rainy day in Berlin, we take you to the Jewish Museum Berlin, The Story of Berlin Exhibition, the German Reichstag and the German Museum of Technology.
Kayte Deioma
To find more things to do in Berlin, go to Berlin Rainy Day links.